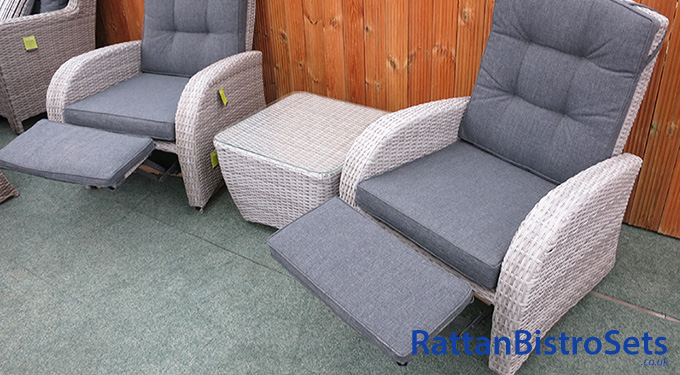 What is a rocking rattan bistro set?
Rocking rattan bistro sets are a speciality of ours, and we have them with reclining rattan chairs, with a footrest built into them.
The rocking mechanism is gentle but comfortable, allowing a gentle rock that will send you off in a snooze!
What colours are available?
We have a range of colours available, including stone grey, brown, cream, and light grey.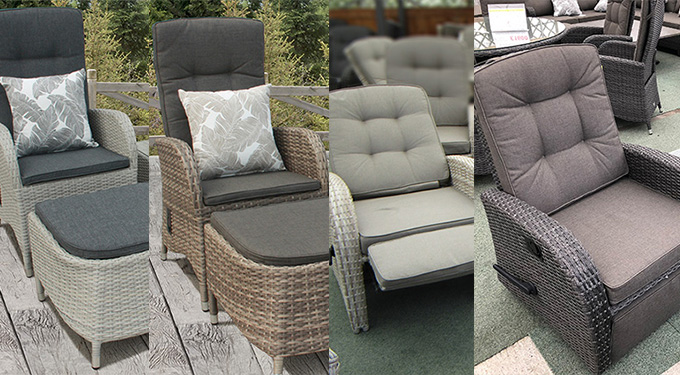 Can I buy online?
To buy online, click the button below to visit our online store Garden Centre Shopping.